National League of Junior Cotillions
West Austin Chapter
Welcome
Welcome to the National League of Junior Cotillions West Austin Chapter!
Our program consists of life skills, etiquette, and social dance training program for middle school ladies and gentleman in 6th, 7th, and 8th grade students in Austin, Texas. In a nutshell, we promote good manners and teach useful skills that are relevant to today's teen lives, while fun along the way! Etiquette isn't just about knowing how to hold your pinky while sipping tea anymore. Cotillion is about feeling confident and comfortable, and making other around you feel the same way in every social situation.

The Cotillion season runs from September through March and consists of six classes and the annual Black and White Ball. Classes are held on one Sunday a month and are divided by grade level, with a balanced number of boys and girls in each class. The West Austin Chapter classes are held at Hyatt Regency Austin. The maximum number of students per class is 50 and classes are filled on a first come, first served basis. Nominated students and siblings of current and former students, known as "Legacy Members", receive priority admission.
Each class introduces new etiquette and dance instruction. Tuition is all inclusive and includes:
- Six 1.5 hour classes
- Etiquette, life skills, and dance training
- NLJC student booklet and reference guide
- Refreshments during class
- Invitation to the Black and White Ball
Benefits to your child:
- Increase in self-confidence
- Development of social and conversation skills
- Awareness of the importance of manners and etiquette
- Looks wonderful on High School Honor Society applications and college applications
Tuition Rates:
6th grade: $315
7th and 8th grade: $345*
* 7th and 8th grade tuition includes a 5-course formal instructional dinner at the Black and White Ball
Refund Policy:
Refunds will only be given to families who are moving or under extreme circumstances in fairness to those on the wait list.
Mailing address:
To pay by check, please send payment to:
Alexandra Caroline LLC
P.O. Box 82415, Austin, TX, 78708
Announcements
Registration for the 2016-2017 is coming to a close. Please send in your remaining tuition balance to: Alexandra Caroline LLC, P.O. Box 82415, Austin, TX, 78708. Tuition is due no later than the first class on September 18th.
Looking forward to another fabulous season!
About Director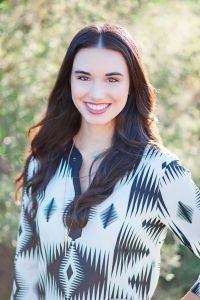 Director Alexandra Starnes has been involved with the National League of Junior Cotillions Travis County for over 13 years. She started the Junior Cotillion program as a shy, skeptical 6th grader but soon blossomed into a confident young adult. After attending all three years of Junior Cotillion, Mrs. Starnes was invited to be a student assistant and worked with NLJC throughout her high school years. Upon high school graduation, Mrs. Starnes tried out for the world-famous Dallas Cowboys Cheerleaders and was selected to the elite team. During her time in Dallas she accepted the position to be the NLJC Assistant Director of Travis County. She received her dance education degree and teacher certification from Texas State University, and she specializes in drill team directing. "I'm honored to be the director for Travis County and I look forward to continuing working with all of my wonderful students and parents," she said. She believes the National League of Junior Cotillions program has the ability to guide students into becoming well-mannered, savvy young adults who will positively impact their communities for years to come.