Personalized or Standard Placemats
Placemats are laminated for easy cleaning and long life.
Can be personalized with students name on the place card at the top of the placemat.
If you do not wish to have your placemat personalized the place card will have a NLJC logo in place of the name.
The size of the finished placemat is 11x17.
You may choose from the following colors white, red, yellow, or blue.
Price: $3.00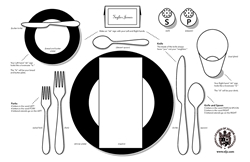 NLJC Notebook with Pen

NLJC notebook with pen holder and pen included.
Available in Green or White
Price: $4.00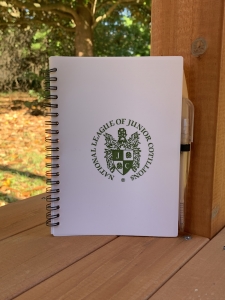 NLJC Drawstring Bag

Black drawstring bag with white NLJC crest.
Price: $3.50 each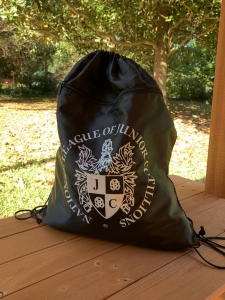 NLJC Sunglasses

Black sunglasses with NLJC crest and name etched in white.
Price: $2.00 each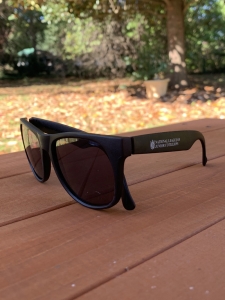 NLJC Color Changing Sunglasses

Sunglasses with the NLJC crest that appear to be white but change to blue when in the sun
Price: $2.00 each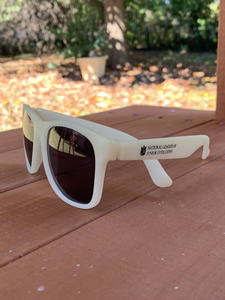 NLJC Flashlight

Flashlights (green in color) with "National League of Junior Cotillions" and NLJC crest imprinted on the back
Price: $1.50 each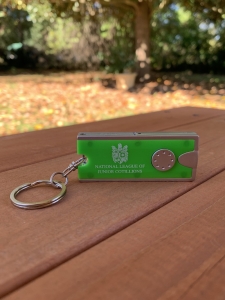 NLJC Koozies

Available in Green
Price: $1.50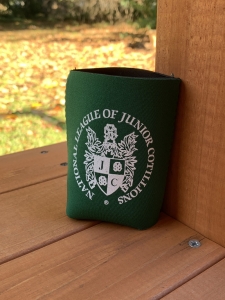 NLJC Logo Cups

Available in Green or White
Price: $1.00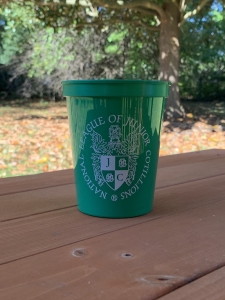 NLJC Frosted Clear Cups

Clear cup with Green logo
Price: $1.00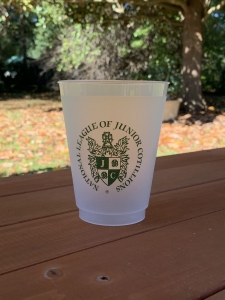 NLJC Orbitz Tumbler with logo

Orbitz Tumbler with logo
Price: $5.60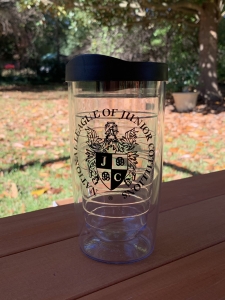 NLJC Green Water Bottle

Price: $2.50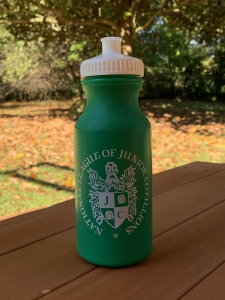 Earbuds with logo

Available in White
Price: $2.00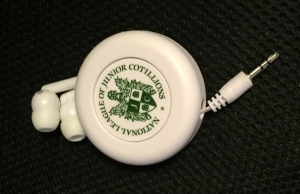 NLJC Gift Bags

Available in Green
Price: $1.50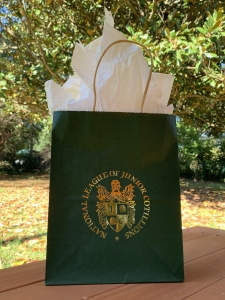 NLJC Pop Socket

White Pop Socket with NLJC crest that can be used as a phone grip or stand
Price: $1.50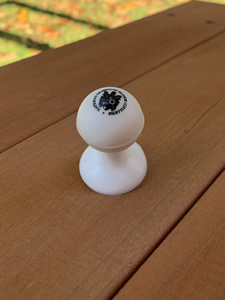 NLJC Fidget Spinner

Black fidget spinner with white NLJC crest in the center
Price: $1.50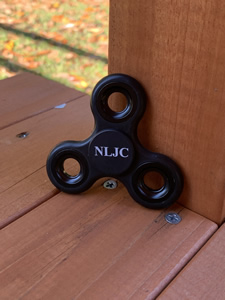 NLJC Writing Pens

Green writing pens with the NLJC crest
Price: $1.50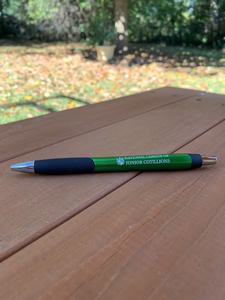 NLJC Tumbler with Straw

Clear Plastic tumbler with a black NLJC crest and straw
Price: $3.50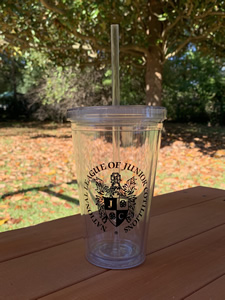 NLJC Cooler Bag

Green and beige insulated cooler bag with NLJC crest
Price: $6.50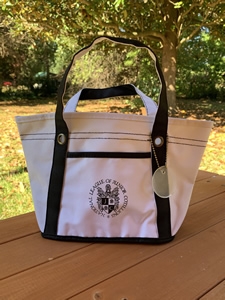 White Mini Tote Bag

White, miniature tote bag with black NLJC crest
Price: $4.00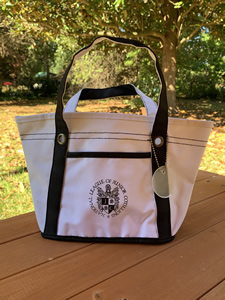 NLJC Logo Stickers

Sticker with NLJC logo
Price: $1.00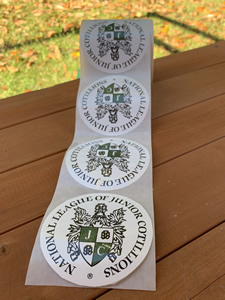 Small NLJC Logo Magnet

Small sized magnet with NLJC logo
Price: $4.00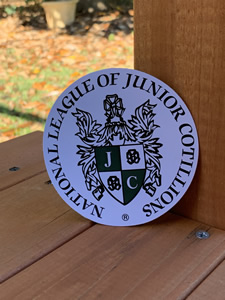 Large NLJC Logo Magnet

Large sized magnet with the NLJC logo
Price: $10.00