National League of Junior Cotillions
Cabarrus County Chapter
Welcome
The National League of Junior Cotillion Cabarrus Chapter will once again provide Cabarrus County Students an opportunity to participate in the longtime tradition of etiquette, manners and social dance. Students in grades 5th through 8th will be empowered with confidence as they learn to maneuver the social graces needed in todays world.
Classes are held once a month and include first impressions, telephone etiquette, proper seating, table manners, social media etiquette, greeting and shaking hands reception manners as well as training to assist them in being the best person they can be. Cotillion Handbooks are given out the first class and are used throughout the program to reinforce skills taught. Cotilllion Challenges are an opportunity to practice skills learned at home with his/her family.
We strive to keep the classes equal boys to girls to assure the social dance instruction is fun for all. Refreshments are served at each class and special food selections are served at the Winter Ball as well as the Grand Spring Ball.
For more information please call Dakeita Vanderburg-Johnson at 704-793-8972 or email to [email protected]
Announcements
Parent Reception Thursday September 7th 6-8 pm Cabarrus Country Club 3247 Weddington Rd. Concord, North Carolina 28027
Registration Deadline October 1,2017
Fall Classes Sunday September 17, 2017
About Director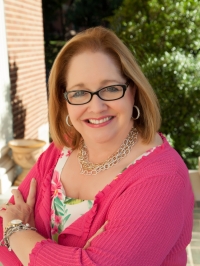 Having worked with the Miss America Program for over 25 years, Dakeita is no stranger to coaching and consutling young people as they strive to be the best they can be. She has also trained numerous high school and college graduates for scholastic and graduate college applications, including the Morehead-Cain and Clemson National Scholar awards. A leader in Cabarrus County, she serves on the Rowan Cabarrus Community College Board of Trustees, is a Cabarrus Arts Council member, Concord Rotary President Elect and member of the Northeast Foundation and BBBS Cabarrus Board. In 2015 Dakeita was named the American Red Cross All American Citizen, Cabarrus Regional Chambers Citizen of the Year and Concord Rotary Rotarian of the Year. A forner trustee of Cannon School she now serves on the Cannon Board of Visitors. Dakeita is a Real Estate Broker with Team Honeycutt Allen Tate Realtors and resides in Concord with her husband Steve. They have 3 children and Coco the Schnauzer!
While in her third year as the director of the Cabarrus Chapter, she enjoys bringing this rite of passage to our students. Dakeita enjoyed three years as a Cotillion parent and saw the benefits of good manners exhibited by her children!