National League of Junior Cotillions
Greater Columbia Chapter
Welcome
Welcome to the Greater Columbia Junior Cotillion's home page. Our two year program consists of life skills, contemporary etiquette, manners and social ballroom dance training for middle school ladies and gentlemen, beginning in the 6th grade. We strive to promote confidence, self-assurance and mutual respect by teaching useful skills and courtesies that are relevant to today's teen lives, while making it fun along the way. The rules of etiquette, ethics and manners are designed to make sure everyone knows what to do in social situations so that no one feels uncomfortable. Social ballroom dancing gives young people a tool, other than technology and social media, by which they can engage with one another.
Classes meet one night a month (Tuesday & Wednesday) at Leaside, beginning in September and concluding with a Grand Spring Ball in mid March. Students are placed in classes according to where they attend school and with their friends. This type of group setting provides a safe, disciplined and comfortable environment for students to learn and practice with peers. It also reinforces the carefully structured curriculum that has been designed to strengthen these social skills so they will last a lifetime. Classes are filled on a first come, first served basis, and are balanced evenly between ladies and gentlemen.
Announcements
Classes for the 2019-20 Junior Cotillion season have begun. If you would like more information about our program, please contact Jan Cohn at [email protected] or at (803)783-8074. Prior to the first class, parents of registered students are emailed information on class protocol for the year.
About Director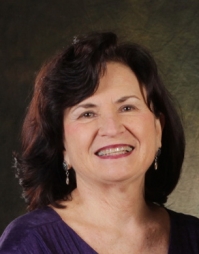 Jan Cohn has been the licensed director of The Greater Columbia Chapter of the National League of Junior Cotillions since 1993, and has trained over 10,000 students in the Greater Columbia area. She is a graduate of Converse College, a Junior League Sustainer and was a Meals on Wheels volunteer for fifteen years. Jan and her husband, Randy Nicklas (a mechanical engineer by day), personally lead each class along with the help of assistants, who are graduates of their two year program. Jan's daughter, Britton Cohn, who grew up going through her program, has been the Director of the Charlotte Chapter since 2013. The upcoming season of classes will begin our 26th year in operation.