National League of Junior Cotillions
Knoxville Chapter
Welcome


We are off to a great start so far this Junior Cotillion season! Everyone is enjoying our classes and making wonderful progress. This year promises to be an exciting time for our 6th, 7th and 8th graders as they learn proper behavior in so many social situations and have fun while practicing the Foxtrot, Cha-cha, Beach Shag/Swing and the Waltz. Classes began in August and continue until our Grand Spring Ball in March. Please feel free to share our website with family and friends:
www.nljc.com/chapter/knoxville
GENERAL SUMMARY
The purpose of the National League of Junior Cotillions is to offer young people instruction and practice in the courtesies that make life more pleasant for them and those around them, to offer thorough training in standard ballroom dance and to provide opportunities to practice and enjoy the skills at memorable parties, dances/classes and balls complete with decorations, refreshments, favors and prizes. Students receive an invitation in the spring to join and then begin classes in the fall. There are five 90 minute classes and two balls, one ball in winter and one ball in spring (2.5 hours). Events occur monthly from August through March.
INTERESTING NOTE......
Our students practice writing thank you notes and are asked to write to a service member of our country's military forces. We have collected quite a few again this year and will be mailing them to the recipients. In 2016 we sent all our notes to the National Society of the Daughters of the American Revolution. Our chapter was pleased to be awarded recognition by The Guinness Book of World Records along with the DAR for sending the most thank you notes in one day.
WHAT THEY ARE SAYING.....
We appreciate the opportunity for our daughter to take part this coming year. Her brother took part in the cotillion activities in previous years. Coming off of High School Winter Formal and Prom this past weekend, I truly believe he benefited from his Junior Cotillion experience! -A.B.
I am so grateful to you for making her a well-mannered young lady. This was truly a wonderful experience. It has helped her make some great friends too! -L.R.J.
As you can imagine, participating in Junior Cotillion is a hard sell to my 12 year old son. Middle school can be demanding and sports, music lessons, scouts, church and after school activities compete for our time and energy. Frankly, my son did not want to go to Cotillion on Monday but I persisted and he went. I'm glad I had to pick him up early because I got to see my son, escort two young ladies to a table and pull out a chair for them. As we rushed to the next event, changing clothes in the back seat, he and I began to talk about Cotillion. I told him how lucky he was that he could practice talking to girls. We talked about conversation starters. Then we began to talk about how having good manners has made a difference in our lives. We talked about the importance of knowing how to pull a chair out for a lady and I asked him where, if not for Cotillion, he would have a chance to practice this. Mindy, the boy told me he was glad he went. He actually thanked me for sticking to my guns and making him go. I was shocked. So it is to you I would like to extend my thanks. What you do is important and does make a difference. In the end, I want my son to know how to conduct himself so that it comes naturally and that those things that will make him a gentleman will set him apart from the rest. We appreciate what you do. -Susan B.
Announcements
If you would like an invitation for a friend, please click on 'CONTACT DIRECTOR' and provide student's name, grade and school this past year, address and parents names.
About Director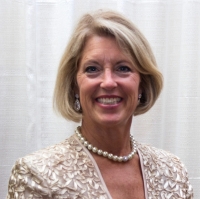 Mrs. Mindy Meredith Coulter is honored to present the leading etiquette program in our country to the Knoxville community since 2000 and has instructed over 3,600 students. For more information, please email Mrs. Coulter at [email protected]