National League of Junior Cotillions
Raleigh Chapter
Welcome
Registration for the 2022/2023 JUNIOR COTILLION season is now open!
Classes are held on a series of Sundays or Mondays. All Sunday and Monday classes are held at the Junior Woman's Club (North Hills Club under renovation).
Junior Cotillion is a program designed for children in grades 5-8. Year One (new students in 5th or 6th grade), is a mix of etiquette and dance instruction including the cha cha, fox trot, beach shag and line dances. The social and character education components of the program include introductions and proper rising, acknowledgment of gifts, correspondence and the RSVP, participating in group settings, polite conversation, paying and receiving compliments, manners in the home, rules of proper telephone courtesy, basic table manners and many other areas of social behavior. The highlight of the season is the final Grand Ball.

TUITION: $400, which includes all costs for the classes and ball. If more than one child in a family registers for the current year, the first child is full tuition and each additional child is half tuition.
MAKE UP CLASSES: If your child is unable to attend a class, they are welcome to attend the same class (for example Class 1) at any other time, day or location. To view class schedules for other chapters, please select the Director Home tab and choose a chapter.
DRESS CODES: Dress Codes for classes: Ladies should wear age appropriate dresses or skirts, dress shoes and short, white gloves. Gentlemen should wear khaki pants, dress shirts, ties, navy or dark blazers and dress shoes.
Dress Code for Grand Ball: Ladies should wear knee length or longer white dresses and short white gloves. Gentlemen should wear black tie tuxedos.
About Director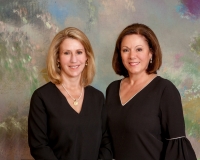 The Wake County Chapters of the National League of Junior Cotillions are under the direction of Yvette Shallcross and Cindy Oates. We have been the directors for twenty one years and look forward to welcoming your children.