National League of Junior Cotillions
Tampa Chapter
Welcome
A Look Into The National League of Junior Cotillions from NLJC on Vimeo.
May 2019 --- Welcome to the Tampa Chapter of the National League of Junior Cotillions. This will be our 13th year serving Tampa families presenting the Junior Cotillion program for grades 6-8th and our High School Program for grades 9-12. Please come and join us for our classes where we focus on building confidence, manners, etiquette instruction, character education, basic ballroom dance instruction and fun! Our mission statement says it all...to act and learn to treat others with honor, dignity and respect. Our annual Parents' Reception is September 21st and our classes start in October. Dates for the upcoming 2019-20 season are now available; please click our Classes page. Please email us in advance if you have any questions.
Please feel free to contact us at 813-493-0019 OR [email protected] for additional information.
Announcements
May 2019

We are now in our 13th year directing classes for the Tampa Chapter of the National League of Junior Cotillions. Our 2019-20 season begins with our annual Parent's Reception; an informational meeting geared towards families who would like to meet us and learn more about the program prior to our first class in October. This is an optional event and will take place on September 21, 2019. See our Classes tab for additional information.
REGISTRATION UPDATE:
We are now accepting registrations for our 2019-20 season for the Junior Cotillion curriculum (middle schoolers). We generally have approximately 60 students in each Junior Cotillion class, equally balanced by gender, in each of our groups. If you are a legacy family we suggest you register over the summer, as we cannot hold spots open as we get closer to the start of the classes in October. A 50% deposit towards tuition will be due by September 1st to hold a spot on our roster; remaining balances are due in January 2020. Please see tuition information on our ABOUT page.
The High School group had 24 enrolled; this group will be limited to 30 students. The HS program concluded in May. We will be able to take registrations for this special group starting in July; dates have not yet been chosen. Please contact us for information.
Please take a look at The National League of Junior Cotillions website at www.NLJC.com to learn more about us. Click our "Classes" tab for dates.

Elizabeth Ayers, Director

813-493-0019, [email protected]
About Director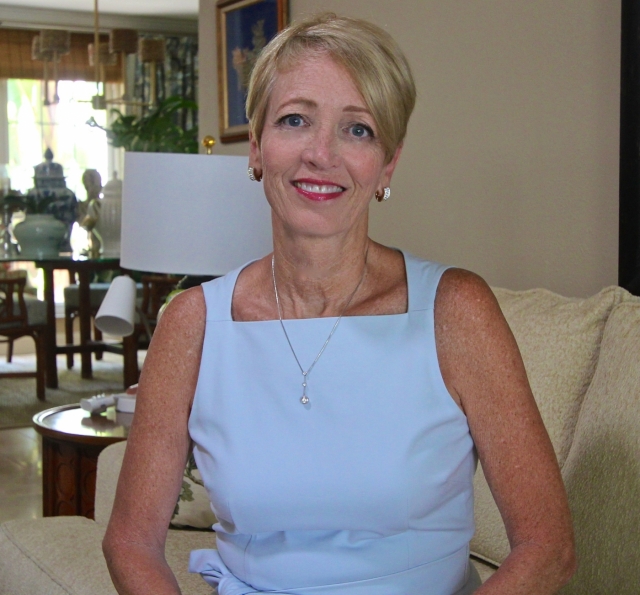 Elizabeth and Bill Ayers have been the Directors of the Tampa Chapter since 2005. Since that time, over 2,000 students have participated in the Junior Cotillion classes in Tampa. Please feel free to contact us for additional information.
Contact Information for Elizabeth Ayers: Cell 813-493-0019, email: [email protected] or [email protected]
Our new website for the Tampa Chapter is www.nljc.com/chapter/tampa