National League of Junior Cotillions
Western Prince William County Chapter
Welcome
Registration is open for the 2022-2023 Season
Enjoy our recent Chapter video below. Our Instructional Dinner is one event our students truly enjoy! Do you recognize any of these students?
Announcements
Classes are filling up in all of our grade groups especially with our classes for Gentlemen. Please register your child as the waiting list will be starting soon. Our registration closes September 19, 2022.
About Director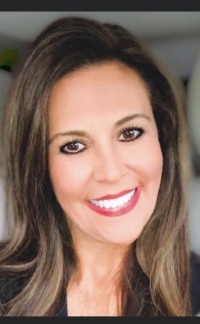 Kathleen Geneva founded the National League of Junior Cotillions Prince William and Fauquier County Chapters in 2014 and has taught thousands of students over the years in her community.
Mrs. Geneva will be hosting the Pre-Cotillion, Junior Cotillion and High School Cotillion programs this year for students in Grades 1-12.
She is a licensed modern Etiquette Educator with the NLJC and the Emily Post Institute. She was recently awarded the Best New Director of the Year by the National League of Junior Cotillions and also received recognition for Best Public Relations for her area franchise Chapters.
Additionally, Kathleen is the owner and founder of Spherion Prince William and Fairfax County, a national recruiting & staffing enterprise that brings the power of local jobs to the community. (www.spherion.com)
Mrs. Geneva is a graduate of Randolph Macon Woman's College where she received a B.A. in Business Communications. She resides in Haymarket, Virginia with her family and is the proud mother of two teenagers!
Please feel free to contact Mrs. Geneva at [email protected]