National League of Junior Cotillions
Johnston County Chapter
Welcome
Welcome to Cotillion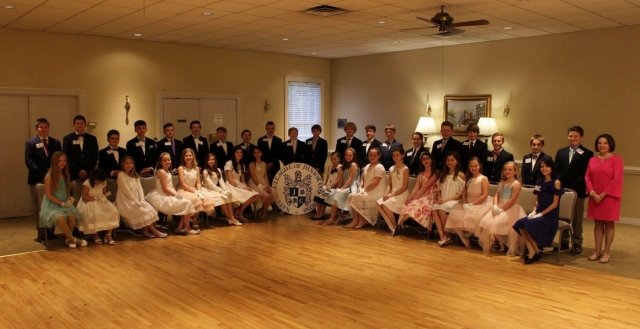 The National League of Junior Cotillions is a multi-year etiquette program that offers fun, age-appropriate lessons in social graces that will last a lifetime. The program gives young people the opportunity to receive instruction and practice in social courtesies and social dance. Cotillion programs place an emphasis on etiquette, manners, and character education as well as dancing while classes meet just once a month. The social and character education components of the program include proper telephone courtesy, acknowledgment of gifts, introductions, participating in group settings, polite conversation, paying and receiving compliments, sports etiquette, first impressions, dress codes for social occasions, manners in the home as well as public places, table manners, and many other areas of social behavior. Other topics covered are the importance of having honor, dignity, respect, a caring attitude, accountability, and citizenship. After a series of 5 classes, the highlight of the Junior Cotillion Season is the Grand Spring Ball in March.
To see class descriptions click on the CLASSES tab to the left.
To register for classes click on the REGISTRATION tab to the left.
Announcements
ONLINE REGISTRATION FOR SUMMER PRECOTILLION AND FALL 2023 JUNIOR COTILLION IS OPEN!
Our next Precotillion session will be in June 2023.
Our next Junior Cotillion Season will begin in September 2023.

Tuition for Precotillion is $250 which includes 4 classes and a completion ceremony and party.

Tuition for Year I is $325 which includes 5 classes and the ball.
Tuition for Year II is $375 which includes 5 classes, the ball, and the five-course instructional dinner.
Tuition for Year III is $425 which includes 5 classes, the ball, and the cultural outing.
Siblings receive a 50% discount. The oldest student's tuition is full-price, but each younger sibling's tuition is half-price.
Half is due with registration. You may pay through Venmo (@emily-harris-116) or mail a check made payable to:
Emily Harris
6 British Court
Smithfield, NC 27577
You may also pay with PayPal, but please be aware that PayPal will charge an additional fee.
Fall tuition is due by the first class in September. Your student will not be considered registered without payment. Please be aware that we have a no-refund policy.
About Director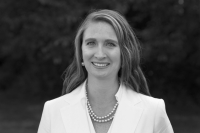 NLJC Johnston County Chapter is under the direction of Emily Woodard Harris.
"I am very excited to start my fourth season as the Director for Johnston County! I look forward to another successful year of Cotillion and doing what I love: teaching children about the importance of manners while having a great time!"
Emily graduated from SSS and UNC-Chapel Hill with a BA in Journalism & Mass Communication. She and her family live in Smithfield.