National League of Junior Cotillions
Northern Guilford Chapter
Welcome
Greetings! Registration is underway for the upcoming Cotillion Season! The NLJC Northern Guilford Chapter will continue to accept students for the upcoming season until maximum class capacity is reached. Please register now, as there are a limited number of seats.
The purpose of the NATIONAL LEAGUE OF JUNIOR COTILLIONS is to give students the opportunity to learn, practice, and enjoy age-appropriate etiquette and social and character skills.
Announcements
*We are currently registering for the upcoming Cotillion Season for students in Grades K-12. We hope your child(ren) will join us!
**If you would like more information, please contact our chapter: [email protected]; (336)455-3912.
About Director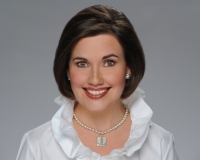 Julie Malloy Copeland is a Director with the National League of Junior Cotillions™, founding the Northern Guilford Chapter in 2007. Julie's Chapter hosts the Pre-Cotillion Program, Junior Cotillion Program, Premiere Program, and the High School Cotillion Society annually. Julie also serves as the Vice President of Human Capital Management at HRD Strategies, Inc., an organizational development and leadership firm located in Greensboro, North Carolina. Named a recent "Impact Leader" in her field by Business Leader Magazine®, Julie's professional experience canvasses the public and private sectors to include aviation, manufacturing, service, and government. Accredited as a Senior Professional in Human Resources (SPHR), Julie provides strategic expertise to organizations seeking optimized performance, talent excellence, and financial synergy. A Bonner Scholar, Julie holds a Bachelors Degree in Government from Wofford College. Julie is a Past President of the Junior League of Greensboro, serves on a National Advisory Council for the Association of Junior Leagues International, is a member of the NLJC Advisory Council, is a Graduate of Leadership Greensboro, served on the Greensboro Public Libary Board, is an Advisory Board Member of Guilford Technical Community College, & serves on the Board of Trustees of the Greensboro History Museum as Immediate Past President. Most recently, Julie has been named a recipient of the NC Governor's Award for Volunteer Service, deemed a "Woman to Watch" by The Junior League of Greensboro, and named to the Top 40 Leaders Under 40 Listing by the Triad Business Journal. She and her husband, Brooks, reside in Greensboro.