Director Spotlight: Anne Littleford
National League of Junior Cotillions® Johnson City, Tennessee
My name is Anne Runyan Littleford, and I am the Johnson City Chapter Director of the National League of Junior Cotillions. My journey to this fabulous organization first started when my children were Junior Cotillion students in the late 90s and early 2000s and ended with a suggestion to bring Junior Cotillion back to Johnson City by my friend and Knoxville Director, Mrs. Mindy Coulter.
I moved to Johnson City, Tennessee when my father was transferred here more than fifty years ago with a telecommunications company for whom he was working. When I was twelve, our neighbor opened a dancing school and that experience started my love of dance and physical activity. Once in high school, I continued with dance, playing team sports, and cheerleading. I graduated from the University of Tennessee in Knoxville where I cheered for three years, held leadership roles in Alpha Delta Pi Sorority as well as other organizations and graduated with academic honors. I married my high school sweetheart immediately after college, and we have been blessed with three sons and one grandson.
I taught French in Johnson City for twenty-five years and have spent the last eleven years as an elementary school administrator. My love of children and my teaching expertise should help me as I strive to make the Johnson City Chapter of Junior Cotillions a success! I look forward to learning from experienced directors and growing the Johnson City organization.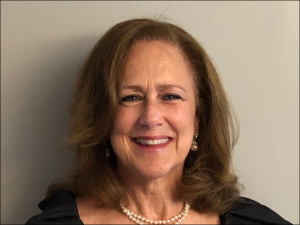 Assistant Spotlight: Skyler Miller
National League of Junior Cotillions® Johnson City, Tennessee
Hello my name is Skyler Miller. I go to University School on ETSU campus. I run cross country and track. Some of my favorite things are pizza, playing football, and running. My reasoning for joining the National League of Junior Cotillions assistants' program was to help children close to my age know how to be proper and gain knowledge which will help them forward in life.