Director Spotlight: Leigh Beal
National League of Junior Cotillions® Nassau County, Florida
I am Leigh Coulter Beal, the director of the Nassau County Chapter on Amelia Island in Florida. For 10 years, I had the privilege of watching Lynn Dempsey build a wonderful program that included my son, who went on to serve as an assistant for many years and then suggested Lynn contact me when she was ready to retire. My children are so pleased that I have the opportunity to give my instructions to others, instead of focusing on them alone.
Both of our children were born in Atlanta, from where we moved when we relocated to Fernandina Beach, the small city on Amelia Island. I am an accredited public relations professional, spending many years counseling clients in the best way to reach their customers, clients and publics. I still keep a few clients for whom I work in counseling and media relations. As a magna cum laude graduate of the University of Georgia, a member of Phi Beta Kappa, an officer in Kappa Delta sorority, and a member and media trainer for the Junior League of Atlanta, I have spent many years being given and giving lessons in proper positioning and etiquette. I am thrilled to transmit that knowledge to the youth of our community. This time with our students is such a gift, and adds wonderfully to the time I spent with St. Peter's Episcopal youth as a confirmation teacher and renewal leader. It also complements my time with students as an exam proctor and substitute teacher. My goal is to continue to grow our chapter to include Yulee and Callahan, two towns on the west side of our large county.
My husband, whom I met at UGA, and I have two grown children – a daughter who is married and lives in Atlanta (again!) and a son who is a senior at Auburn University and serves in the Army National Guard.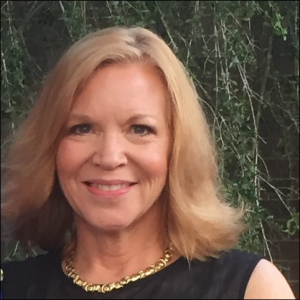 Assistant Spotlight: Gracyn Frederick
National League of Junior Cotillions® Nassau County, Florida
Gracyn Frederick is a freshman at Fernandina Beach High School. She is a Junior Varsity volleyball player and a member of Beach Buddies and the FBHS Blue Crew Spirit Club. Some of Gracyn's favorite activities are going to her high school's sporting events and participating actively in her church's youth group. She has spent the past two years fundraising with St. Peter's Episcopal Church for a pilgrimage to Greece this summer.
She was excited for the opportunity to be an Assistant for NLJC because she enjoyed her time going through the program. Gracyn especially enjoys when she can assist with her younger sister Maren's class, because it is fun to see her sister learn new things. What Gracyn has learned in Cotillion has brought her confidence in herself, and she loves the idea of others finding that confidence for themselves.
"I learned, through NLJC, the importance of so many simple things that will send me into the world comfortably knowing how to handle myself properly in any situation." – Gracyn Frederick