Director Spotlight: Emily Hatch and Keeli James
National League of Junior Cotillions Rockwall, Texas
Emily Hatch and Keeli James are proud to be named the newest NLJC directors for the Rockwall County Chapter, as their passion for the arts and instructing children brought them together to serve the Rockwall Community. Emily hails from the Woodlands and received her degree in both entrepreneurship and dance from Baylor University, where she was also a member of the co-ed cheerleading squad. She and her husband Scott moved to Rockwall and currently own Rockwall Dance Academy and serves as Company Director. Keeli James hails from Lubbock and received her BFA degree in Music Education All-Level Certification, and began a professional performance career after college. She and her husband Blake live in Heath with their four children and Keeli currently co-owns The Acting Studio Rockwall. Emily and Keeli completed their directorship training Spring 2017 and are thrilled to bring the National League of Junior Cotillion back to Rockwall County!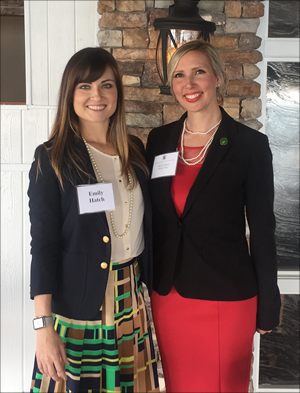 Assistant Spotlight: Lindy Anne Wilkerson
National League of Junior Cotillions Rockwall, Texas
Lindy is a freshman at Dallas Christian School where she loves taking American Sign Language.  This is her 11th year to take dance, and she has participated in a studio drill team for 8 years.  She recently joined Company at RDA.  This is her first year to participate in The Nutcracker.  Lindy enjoys being involved with church youth group, baking, and going to the lake.  She also enjoys volunteer opportunities working with preschoolers and helping with Vacation Bible School.